Want a step-by-step introvert-friendly strategy to book your next 5 clients along with high-touch support in implementing this strategy?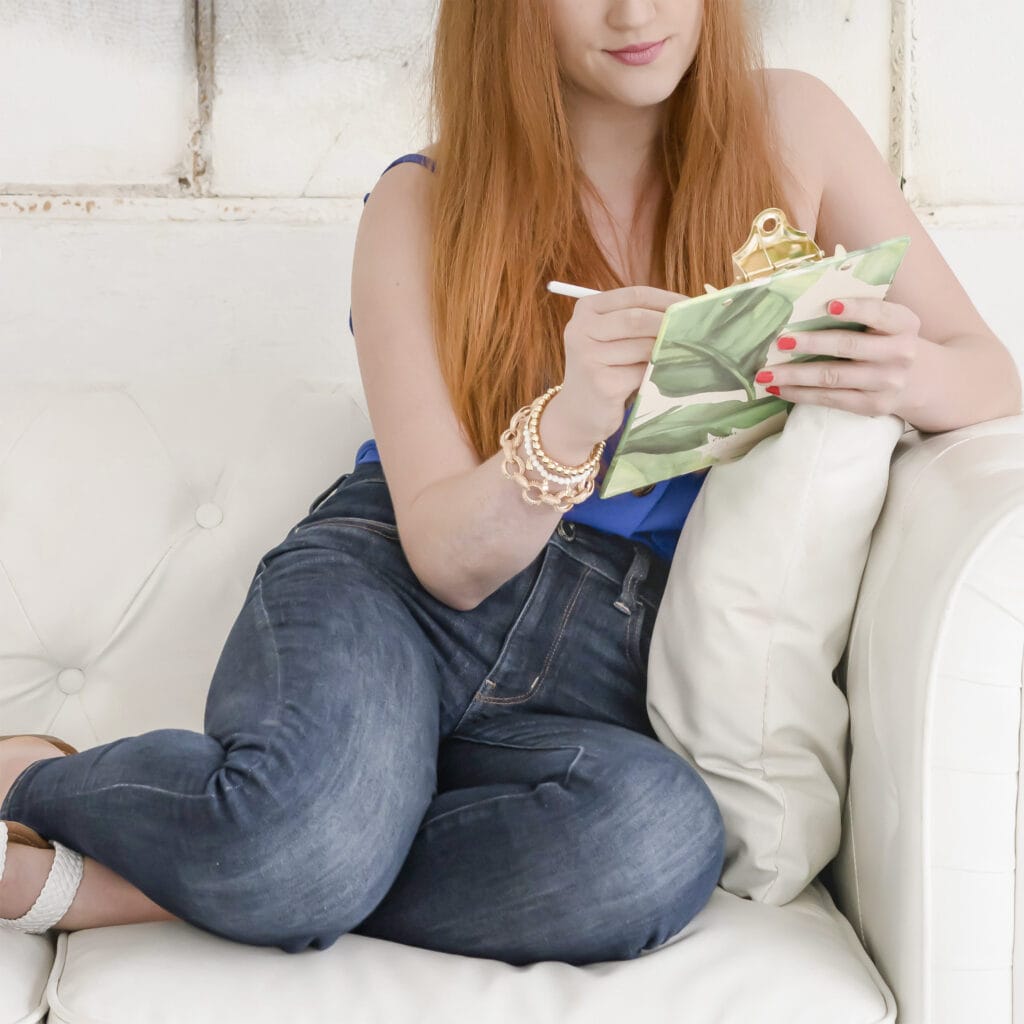 The online marketing space has your head spinning with its overwhelming and value-packed marketing message. They have you believing you need ten thousand things to book clients.
As an introvert, you are tired of wading through the bazillion best practices that, surprisingly, seem to be designed with extroverts in mind.
There has got to be a better way to book clients that is effective and introvert-friendly. It is time for your introversion to guide you on how to book clients
The Consistent Clients Intensive is a 30-day intensive to help you implement a simple, reliable, and repeatable process to generate consistent leads for your service-based business as an introvert.
We work through my SP cubed process to help you implement a well-designed lead-gen strategy.
☑️ Simple Plan – Together we design a plan that strategically attracts and converts strangers into clients. We define each stage and the conversion process to reduce the time it takes for your potential client to decide to work with you.
☑️ Sustainable Process – My goal for our time together is to help you design and implement a process that you can keep up with. Sick kids, moving continents and countries or a pandemic. Let's make sure you're always confident you will book your next client within a few weeks because you have a process that works for you even if you need to take breaks.
☑️ Supportive Perception – I know the value of a well designed strategy. But it can never beat the a mindset that can bounce back up and stay motivated even when things don't appear to be favorable. Developing such a mindset requires certain perception changes towards marketing and sales. And that is a big part of this intensive. It may be intangible but this is what will make the biggest difference that you may be missing currently.
Over the 30-days, we will design a client journey map for your ideal client, plan your 4-week promo content and work through the resistance your thoughts bring forth about signing your next client. 
We talk strategy – your personalized strategy to meet your ideal clients where they are, get them to notice you, realize they need your services, and then decide to hire you. The journey you strategically take them on from being a total stranger to becoming a paying client. 
We make plans – your step-by-step daily, weekly and monthly plan, so that you know what to do everyday. We start this by planning your 4-week promo content based on your strategy. This includes long-form content, like blog posts, social media content, and emails to your newsletter subscribers. 
Implement the plan – we will ensure that you consistently implement the plan we design to attract your ideal client and help them work through the objections to becoming your clients. This is where we work on your mindset so that you can continue to implement them even on the days when your feelings are taking over.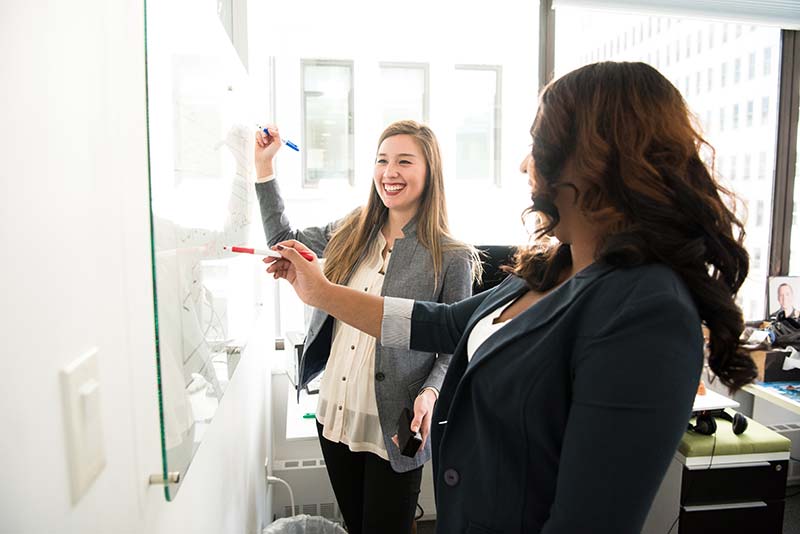 How much is this kind of support going to cost you ask??
If you invest your time and effort in an all-inclusive course that'll help you do a million things then you're definitely buying overwhelm and analysis-paralysis for over US $2000.
On the other hand, when you invest your time and effort with me
☑️ Over the next 30-days you will have a proven strategy to book clients. 
☑️ You will know specifically what you need to do every single day so that when it's time to work you are not feeling scattered and confused about how you spend your time.
☑️ And you will be consistent in your marketing, a guaranteed way to book your next client. 
And your investment for this 1-1 high-touch support is only US $1200.
Tell me if this has been true for you…
You have been trying to figure this all out on your own. You've seen some success. Yet, you're having a hard time booking clients consistently. 
You have big goals and desires. But right now, you wish you could get support to overcome the very next hurdle. This intensive provides exactly that.
Over the 30-days, together we implement a plan to convert your ideal clients from strangers into clients by:
Design your clients' precise journey with every step mapped out

Learn how to leverage content to guide your ideal client through this journey. 4 weeks' worth of social media posts, blog posts, and newsletters will be outlined.

Become aware of how to identify signs of overwhelming emotions and work through them before they become a limitation in your marketing
No more start-stop marketing for you, my friend.
We handle all of that, and more, together so you're not doing it all on your own and feeling stress, anxiety, and burnout.
For a very long time, I believed there must be something wrong with me because I couldn't implement these simple strategies that the experts guaranteed were bringing them lots of clients. 
It didn't help that I didn't feel comfortable with most of these seemingly extroverted strategies. I blamed my introversion as the reason why I was failing. 
I constantly felt like I was failing at marketing, content creation, and personal outreach. Overall, I was a big failure at business. 
The very first coach I hired was out of this feeling of failure. I consider that decision under fear as one of my big mistakes. Don't get me wrong, I now know and understand the lesson from the experience. But it took work and time to get to this place.
I had hired out of desperation and fear. Though my intentions were good, my approach wasn't. As a result, my outcome wasn't what I wanted. 
I didn't book any clients at the end of our term together. And that reinforced my belief that I was a failure. 
So any fear or hesitation you're experiencing about hiring support, I've experienced it. I understand it and I know how to work through it so that I can get the best return on my investments. 
I wish my first coach had had a shorter program where I could get help to understand where I needed the most help. And build on that support. 
This intensive is designed as the answer I was looking for almost 3 years ago!
Together we work through implementing the steps needed for booking clients consistently.
I share with you the exact process that I have implemented and helped my clients implement when they're trying to book clients consistently.
In the online marketing space, people make big claims for the results their clients get. I can't guarantee things for you because I believe that's for you to do.
Do you trust yourself to go all in, show up for the next 30 days and work on your business growth? 
Then I guarantee you that I am going to be present with you every step of the way over those 30-days. 
You will have complete access to me, 5 days a week. You'll hear back from me in under 24 hours. Of course, we will have to account for the time zones because we live in this amazing world of connectedness. 
But I understand the value of timely coaching. I know how impactful it is in diminishing the effects of imposter syndrome, fear of rejection & judgment, burnout, analysis paralysis, etc. 
The intention for the intensive is to extensively work to practice how to work through the thoughts and feelings that aren't helpful and continually take action that gets you in front of your ideal clients and gets noticed.
I guarantee that I will always have your back and am always cheering you on.
Sounds good?
These are the specifics of what the 30-days together look like:
I'll send you a pre-work questionnaire to help you gather all the information so that we spend the coaching session most efficiently

A 2-hour 1-1 coaching session where we map out your client's journey and outline your 4 weeks' worth of content. Total of 28 posts for 1 social media platform and 4 long-form pieces for your blog post/podcast episodes/live episodes. I will also guide you through any thoughts and feelings you may have that could stop you from implementing the process.

A 30-minute session 2 weeks after the first session for additional support.

4 weeks of follow-up support via email.

A 30-minute next steps coaching session.
This is a container where my support is even more potent because we only have 30-days together.
At the end of the 30-days, I want to see your calendar for the next few weeks filled with consults. And your heart feels delighted to get on these calls and serve in a way that your potential clients feel compelled to continue to work with you.
That kind of impact will need me to show up with intense energy. So I'm only opening up a few spots for this.
If you're certain about the fact that you don't want to go alone any further on your entrepreneurial journey then I urge you to apply for a spot right away.
I don't work with everyone who applies. It is very important for me to work with the right person, just like I ask my clients to do so. So your application doesn't guarantee you a spot. But it does help you solidify your decision to hire support, to go all in, and commit to the success of your business.
Are you ready? You're not alone on your entrepreneurial journey. You don't have to do this alone to feel like a success. 
I'm here to help you get through all the big and small thoughts that are keeping you feeling stuck and paralyzed. Let's break them all, one small step at a time!
As Your First Action To Your Commitment