Want a step-by-step introvert-friendly strategy to book your next 5 clients along with high-touch support in implementing this strategy?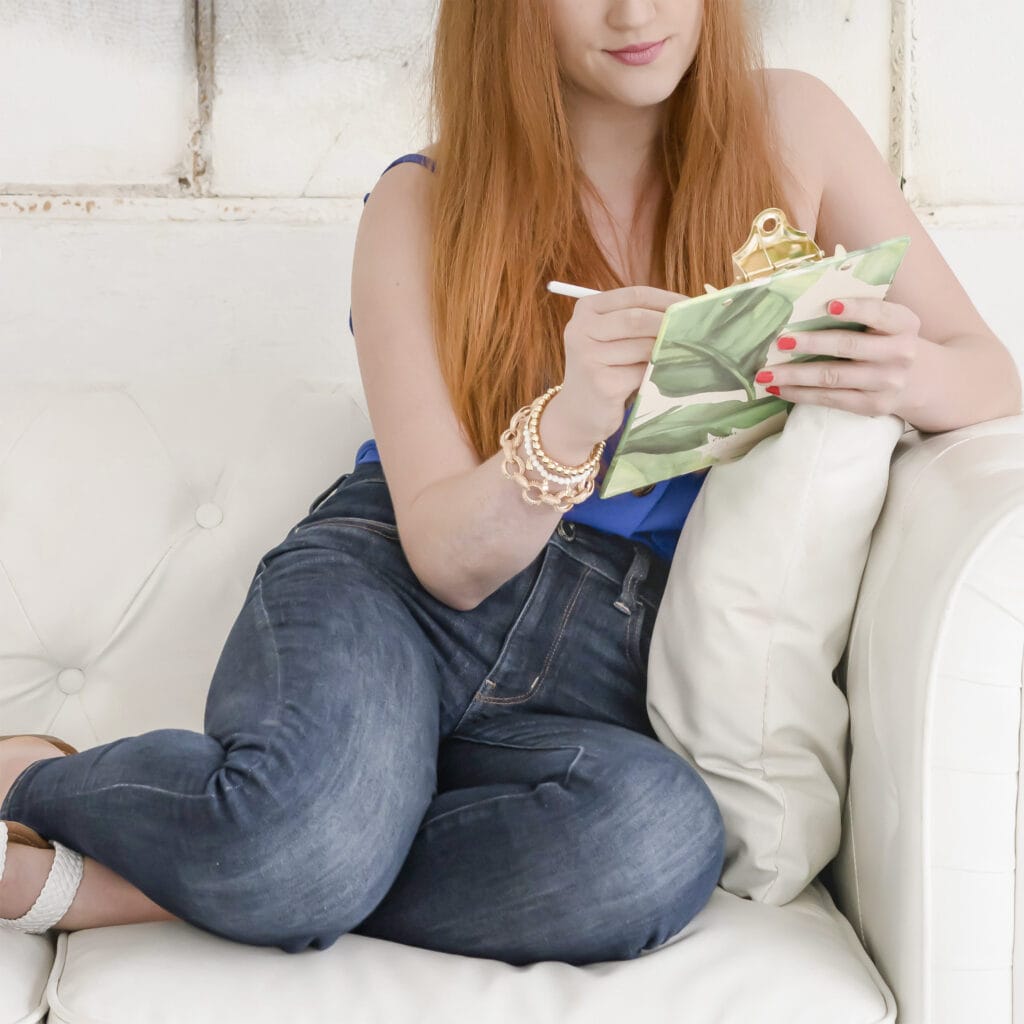 The online marketing space has your head spinning with its overwhelming and value-packed marketing message. They have you believing you need ten thousand things to book clients.
As an introvert, you are tired of wading through the bazillion best practices that, surprisingly, seem to be designed with extroverts in mind.
There has got to be a better way to book clients that is effective and introvert-friendly. It is time for your introversion to guide you on how to book clients
The Consistent Clients Intensive is a 30-day intensive to help you implement a simple, reliable, and repeatable process to generate consistent leads for your service-based business as an introvert.
We work through my Streamline & Convert process to help you implement a well-designed lead-gen strategy.
☑️ Simple Plan – Together we design a plan that strategically attracts and converts strangers into clients. We define each stage and the conversion process to reduce the time it takes for your potential client to decide to work with you.
☑️ Sustainable Process – My goal for our time together is to help you design and implement a process that you can keep up with. Sick kids, moving continents and countries or a pandemic. Let's make sure you're always confident you will book your next client within a few weeks because you have a process that works for you even if you need to take breaks.
☑️ Supportive Perception – I know the value of a well designed strategy. But it can never beat the a mindset that can bounce back up and stay motivated even when things don't appear to be favorable. Developing such a mindset requires certain perception changes towards marketing and sales. And that is a big part of this intensive. It may be intangible but this is what will make the biggest difference that you may be missing currently.
Over the 30-days, we will design a client journey map for your ideal client, plan your 4-week promo content and work through the resistance your thoughts bring forth about signing your next client. 
We talk strategy – your personalized strategy to meet your ideal clients where they are, get them to notice you, realize they need your services, and then decide to hire you. The journey you strategically take them on from being a total stranger to becoming a paying client. 
We make plans – your step-by-step daily, weekly and monthly plan, so that you know what to do everyday. We start this by planning your 4-week promo content based on your strategy. This includes long-form content, like blog posts, social media content, and emails to your newsletter subscribers. 
Implement the plan – we will ensure that you consistently implement the plan we design to attract your ideal client and help them work through the objections to becoming your clients. This is where we work on your mindset so that you can continue to implement them even on the days when your feelings are taking over.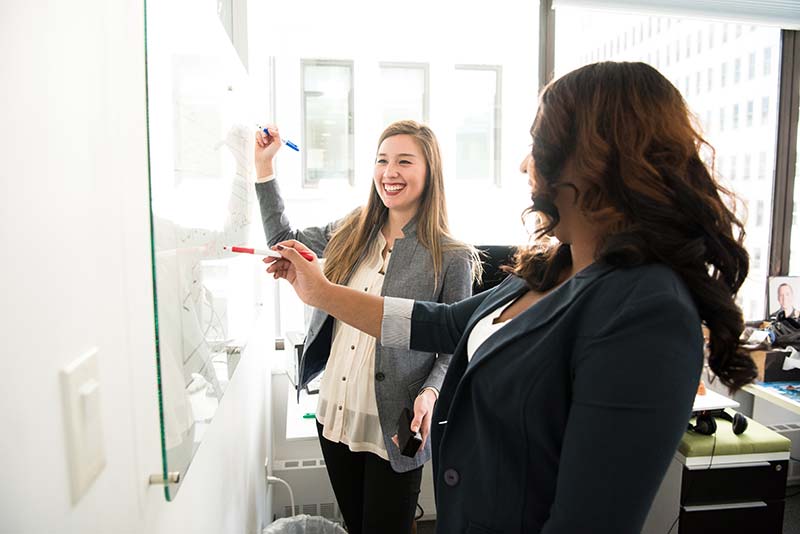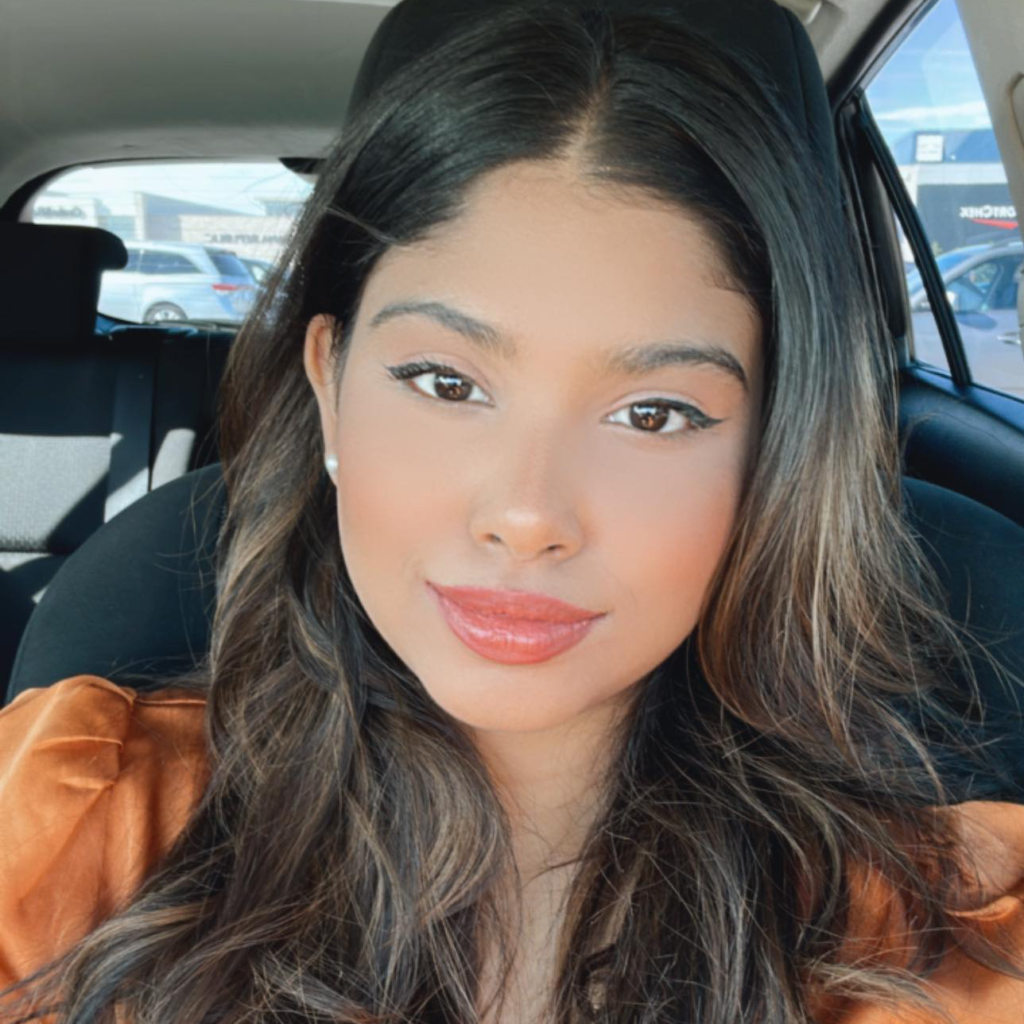 MARYAM ASHRAF, a Graphic Designer said...
I am thrilled to share my experience working with Seema, an exceptional lead generationalist who gave me a whole new perspective on marketing strategies. Seema's expertise in creating sales funnels and generating leads are remarkable, and I am incredibly grateful for her guidance and support.
From our very first interaction, Seema displayed a deep understanding of the intricacies of lead generation and the importance of a well-structured sales funnel. She took the time to thoroughly understand my business goals, target audience, and unique selling propositions, enabling her to develop a tailored approach that perfectly aligned with my objectives.
What sets Seema apart is her ability to think outside the box and devise innovative strategies to attract and engage potential customers. She introduced me to new marketing techniques that I had never considered before.
I recommend Seema to anyone seeking a lead generationalist who can bring a fresh perspective and invaluable expertise to their marketing strategies.
How much is this kind of support going to cost you ask??
If you invest your time and effort in an all-inclusive course that'll help you do a million things then you're definitely buying overwhelm and analysis-paralysis for over US $2000.
On the other hand, when you invest your time and effort with me you'll walk away with:
A personalized plan designed to strategically attract and convert strangers into clients.

A well-designed lead-gen strategy that is simple, reliable, and repeatable.

A sustainable process that you can keep up with, even if you need to take breaks.

High-touch support throughout the 30-day program to implement the strategy effectively.

A 30-day promotional content plan.

Assistance with overcoming any resistance or objections to signing your next client.

Personalized strategy to meet your ideal clients where they are, get them to notice you, realize they need your services, and then decide to hire you.

Step-by-step daily, weekly, and monthly plan to follow, so you know what to do every day.

Assistance with consistently implementing the plan to attract your ideal client and help them work through objections.

Guidance on developing a supportive mindset to stay motivated and bounce back even when things don't appear to be favorable.
And your investment for this 1-1 support is:
Best suited for self-motivated ladies who enjoy content creation.
Best suited for ladies who find content creation to be the biggest hurdle.
GABBY GRIMALDO, a Business Consultant said...
Before working with Seema, I was really overwhelmed and unsure of how to effectively market my membership audit service. I had lots of experience marketing courses, but marketing a service just felt so messy. After her intensive, not only did I gain crystal-clear clarity on my marketing approach for this offer, but I learned about concepts that will help me be successful with my marketing in the future. 
The strategies she introduced have empowered me with a funnel that can attracts leads without needing to constantly be on social media. If you're searching for a content strategy that offers tangible results and gives you back your precious time then I highly recommend working with Seema. This experience was nothing short of transformative.
Tell me if this has been true for you…
You have been trying to figure this all out on your own. You've seen some success. Yet, you're having a hard time booking clients consistently. 
You have big goals and desires. But right now, you wish you could get support to overcome the very next hurdle. This intensive provides exactly that.
Let me introduce myself 😊.
Hey! I'm Seema. A homeschooling mom of 2 girls and a business coach for introverted online service providers.

I've been slaying the business game since 2017, starting out as a service provider just like many of us.

But when life threw me a curve-ball in the form of the pandemic, I found my true passion and calling in coaching my business connections. Since then, I've been rocking it as a full-time coach and haven't looked back!
For a very long time, I believed there must be something wrong with me because I couldn't implement these simple strategies that the experts guaranteed were bringing them lots of clients. 
It didn't help that I didn't feel comfortable with most of these seemingly extroverted strategies. I blamed my introversion as the reason why I was failing. 
I constantly felt like I was failing at marketing, content creation, and personal outreach. Overall, I was a big failure at business. 
The very first coach I hired was out of this feeling of failure. I consider that decision under fear as one of my big mistakes. Don't get me wrong, I now know and understand the lesson from the experience. But it took work and time to get to this place.
I had hired out of desperation and fear. Though my intentions were good, my approach wasn't. As a result, my outcome wasn't what I wanted. 
I didn't book any clients at the end of our term together. And that reinforced my belief that I was a failure. 
So any fear or hesitation you're experiencing about hiring support, I've experienced it. I understand it and I know how to work through it so that I can get the best return on my investments. 
I wish my first coach had had a shorter program where I could get help to understand where I needed the most help. And build on that support. 
This intensive is designed as the answer I was looking for almost 3 years ago!
Together we work through implementing the steps needed for booking clients consistently.
I share with you the exact process that I have implemented and helped my clients implement when they're trying to book clients consistently.
In the online marketing space, people make big claims for the results their clients get. I can't guarantee things for you because I believe that's for you to do.
Do you trust yourself to go all in, show up for the next 30 days and work on your business growth? 
Then I guarantee you that I am going to be present with you every step of the way over those 30-days. 
We will be in communication via email once a week through out the 30-days.
I understand the value of timely coaching. I know how impactful it is in diminishing the effects of imposter syndrome, fear of rejection & judgment, burnout, analysis paralysis, etc. 
The intention for the intensive is to practice how to work through the thoughts and feelings that aren't helpful and continually take action that gets you in front of your ideal clients and gets noticed.
I guarantee that I will always have your back and am always cheering you on.
Breakdown of the Consistent Clients Intensive
Introduction to the Consistent Clients Intensive
Welcome and program overview along with questionnaire to
Understand your target audience
Gain clarity about your offer you want to sell
Setting goals and expectations for the program
Overview of the program structure and resources
Creating Your Lead Magnet
Understanding the purpose of a lead magnet
Brainstorming and researching lead magnet ideas
Creating a compelling lead magnet offer
Designing and delivering your lead magnet
Understanding the role of anchor content in your marketing strategy
Identifying your target audience's pain points and needs
Developing a series of anchor content pieces (e.g., blog, podcast, live series)
Creating outlines for your anchor content that helps promote your offer
Creating Content to Promote Your Lead Magnet and Offer
Understanding the importance of content marketing
Identifying content topics and themes
Outlining social media content
Developing a content calendar and distribution strategy
Email Marketing and Sales Funnels
Overview of email marketing and sales funnels
Creating a welcome email sequence
Developing a nurturing email sequence
Isn't this what you needed all along?
These are the specifics of what the 30-days together look like:
Formalities
Coaching Session
Follow-up Session
Lastly - "What's Next" Session
Formalities
Once we've taken care of the formality of signing the contract and paying the invoice I'll send you a pre-work questionnaire to help you gather all the information so that we spend the coaching session most efficiently.

Doing this work may feel hard at first but this is the foundation for the rest of the process. So please create space and time in your schedule to do this work as a high-priority.
Coaching Session
Follow-up Session
Lastly - "What's Next" Session
You'll also have:
Once a week Q&A via email for the 4 weeks we're together.

Workbooks so you can repeat this process over and over again.

A recording of our calls so you can refer to them in future.
At the end of the 30-days, I want to see your calendar for the next few weeks filled with consults. And your heart feels delighted to get on these calls and serve in a way that your potential clients feel compelled to continue to work with you. 
That kind of impact will need me to show up with intense energy. So I'm only opening up a few spots for this. 
If you're certain about the fact that you don't want to go alone any further on your entrepreneurial journey then I urge you to apply for a spot right away. 
I don't work with everyone who applies. It is very important for me to work with the right person, just like I ask my clients to do so. So your application doesn't guarantee you a spot. But it does help you solidify your decision to hire support, to go all in, and commit to the success of your business.
Are you ready? You're not alone on your entrepreneurial journey. You don't have to do this alone to feel like a success. 
I'm here to help you get through all the big and small thoughts that are keeping you feeling stuck and paralyzed. Let's break them all, one small step at a time!
As Your First Action To Your Commitment